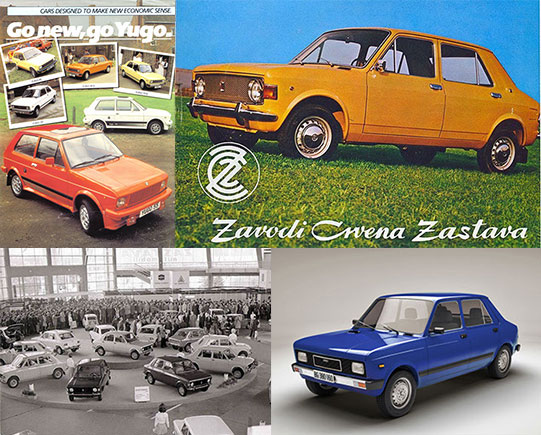 In the average Yugoslav family the YUGO counted as a true family member. On weddings the Yugoslav flag flaunted from its windows. It was rushed to the maternity ward for the safe birth of many newborn Yugoslavs. Yugoslav boys and girls in their teenage days "borrowed" the YUGO for a first ride around the block. And many adolescent romances with soft music and a view over the city took place on the backseat of this car. The YUGO is in other words a loyal witness to the most intimate moments of everyday life in Yugoslavia.
As a stubborn car with components from all over Yugoslavia, the YUGO in many ways represents Yugoslavia. The YUGO made outings, riverside picnics, and the Adriatic seaside reachable for all Yugoslavs and is therefor the best way of transport into the legendary past of Yugoslavia.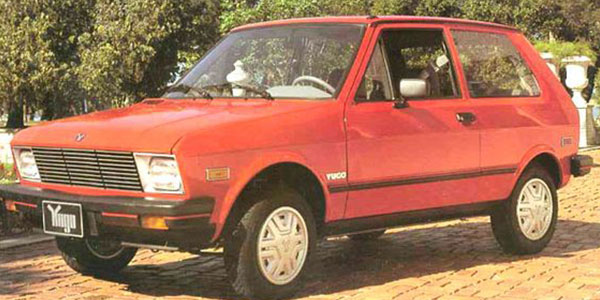 Yugo
Known abroad for its role in movies like Die Hard 3 and Cars 2, the Yugo has had an infamous international career before production officially ended in 2008. Nowadays, it seems like there are more jokes about the car then cars still driving. See pics and video's and learn all about this little 4-wheeled hero here!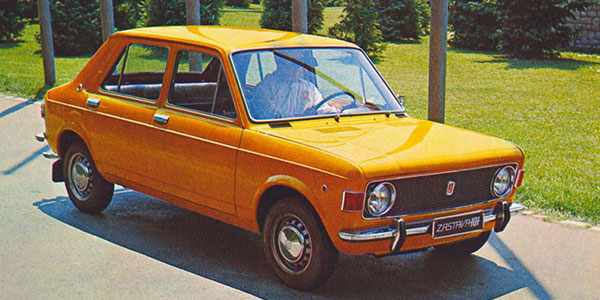 Zastava
Zastava is the real name of the Yugo, but it produced much more than cars. It started in the 19th century in the Serbian city of Kragujevac as a weapons factory. It also started creating car-parts and built some trucks until all ended in WWII. In a great way of power to the working men, a vote was cast in 1953 and 96% of employees voted that Zastava should focus solely on manufacturing automobiles. After first building just American jeeps and some fiats, but soon it got a license from Fiat to build the iconic Fiat 600, but under its own, Yugoslav name, the Fica. In the 30 years it was produced (until November 1985) almost 1 million of these little cars were built.