Yugoslavia
Architecture
& Design Tour
Discover the architecture of the capital of socialist Yugoslavia from the seat of its 4-wheeled design classic
Let us get you inside the most brutal of brutalist buildings and be amazed by Yugoslav futuristic design
New Belgrade is the part of the city built when Belgrade became the capital of Socialist Yugoslavia after WWII. Now it is like an open air museum of socialist architecture and urban planning. Because it was communist fashion to build long, impressive boulevards with large building blocks, the best way to discover this part of Belgrade is by car. And the best car to do so is the one build in the same era as the building: the Zastava 101! If you like design, architecture and / or urban planning do not hesitate and let us show you the most notorious but also hidden places!
About the Tour:
This 5 hour tour will pass a range of impressive examples of the Yugoslav architecture to be found in Belgrade. Apart from seeing buildings from the outside, we will also visit some from the inside. On top of everything we take you to a hidden warehouse filled with thousands of different things from the Yugoslav era, ranging from stuffed pets to statues of Tito and all kinds of furniture, lamps, posters, etc, etc. And the best of it all: everything is for sale!
Starting point: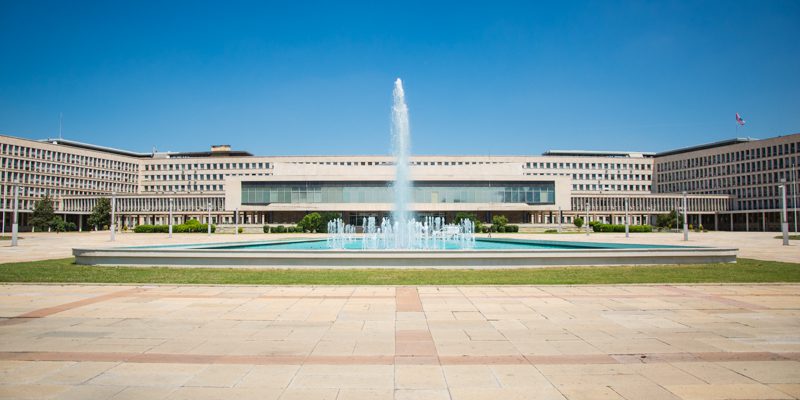 SIV 1
After passing the museum of contemporary art and the former headquarters of the communist party, we arrive at the political heart of Yugoslavia: SIV 1, the former government building of Yugoslavia. An impressive piece of architecture from 1961. Nowadays it houses several government institutions, such as the Serbia's secret police, so pictures have to be taken in secret.
SIV 2
After driving underneath one of Belgrades most eye-catching buildings, the YU Biz center, we briefly stop at SIV 2, which has undoubtedly been the inspiration for many Star Wars spaceships but now houses the Ministry of Internal Affairs.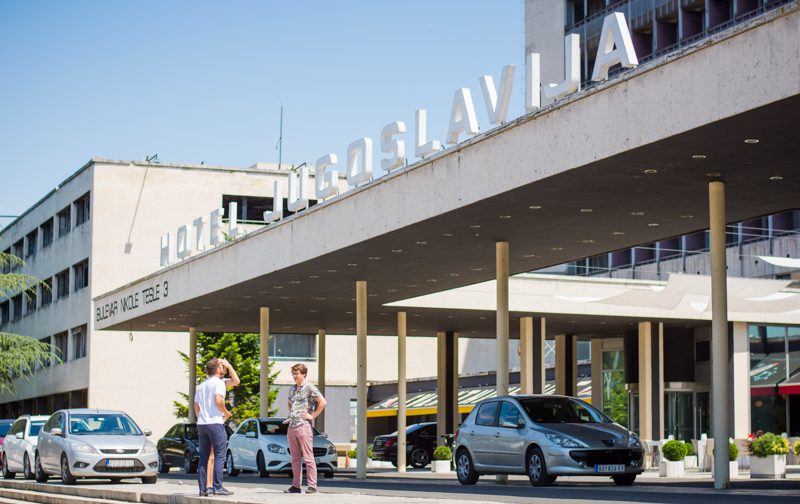 Hotel Yugoslavia
The next building on the route is Hotel Yugoslavia, once an example of the wealth and popularity of Yugoslavia, now a mere shadow of what it just to be. What were Richard Nixon, Queen Elizabeth and Tina Turner doing here? Why did Tito bring his favorite Hollywood movie stars here? And why did the Americans bomb it in 1999? Enough to discover, outside and inside.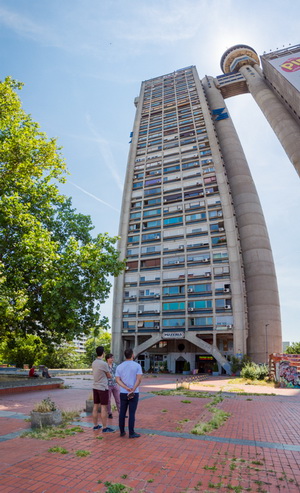 Genex Tower
Also named the West Gate of Belgrade and one of the most impressive examples of Brutalist architecture in the world. The tallest building in Belgrade with on top the only rotating restaurant in the region (although it never really rotated…).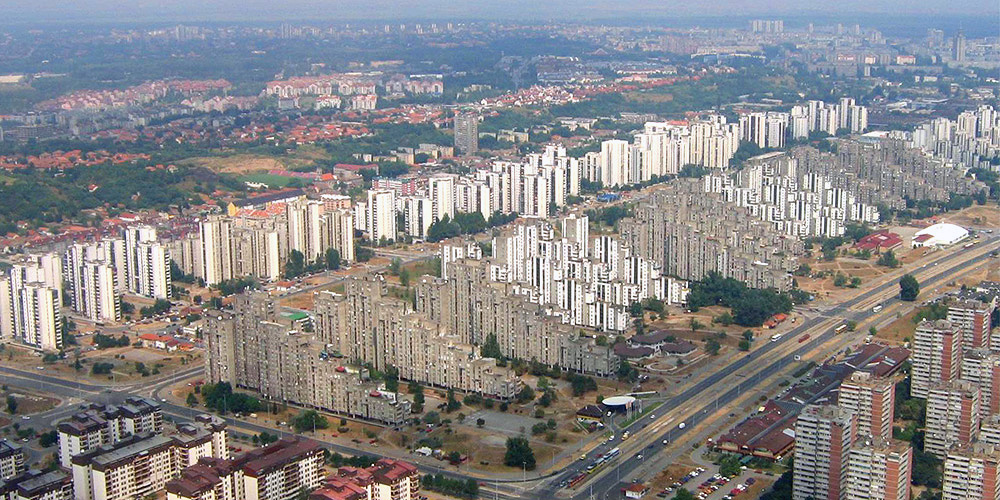 Blok 61 / 62 / 63
The biggest 'blokovi' in New Belgrade make you feel very small. Besides just gazing up toward the buildings with its thousands of apartments in them we will drive zig-zag through the alleys underneath the flats to see the garages and improvised shops which were never planned by the planners!
Sava Centar
Entering the Sava center means entering the future as it was perceived in 1977. It's a one huge time-capsule still in fully original condition. There are serious plans to modernize the entire building so grab your chance to experience it while it lasts…
Thousands and thousands of different chairs, bikes, lamps, statues, books, posters and everything else you can think in a warehouse down the highway. And a lot of other stuff you never knew exists. There is only one place which has so much Yugo-design under one roof and only a handful of people know about it. Owner is a friendly collector named Miki who loves showing you around in his kingdom of diversity!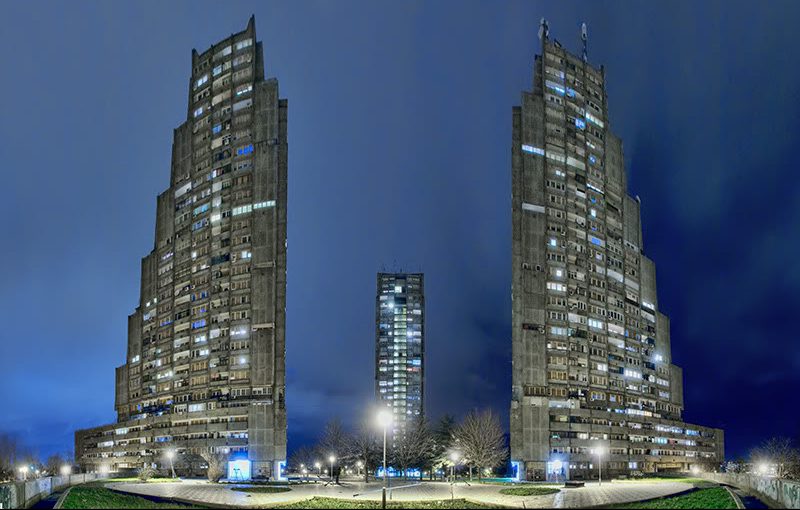 East Gate / Rudo Buildings
The tour ends on a high-note, or even better; the highest one in Belgrade. We'll go up to the top-floor of the East Gate buildings, build on a hill on the outskirts of Belgrade, which provides an impressive few over the entire city you have just been discovering.
THE YUGO TOUR IN SHORT
Connector.

Connector.

Starting time

11.00 am (or you can choose in case of a private tour)

Connector.

Starting point

In front of our shop Brace Krsmanovic 5

Connector.

Ending point

At a location in Belgrade chosen by the guests

Connector.

Price

60 Euro pp, to be paid in cash at the end of tour

Connector.

Connector.

Number of guests

Minimum 1 guest, maximum 30. Each car fits 3 guests.
Group tour
If you want to make sure you have a private tour with your own group please contact us at info@yugotour.com or call at +381669008386
Ready to roll?
Check out the possibilities and prices and make sure you book your unforgettable YUGO TOUR before it's too late!
Price
Book your incredible journey
starting at just 45€